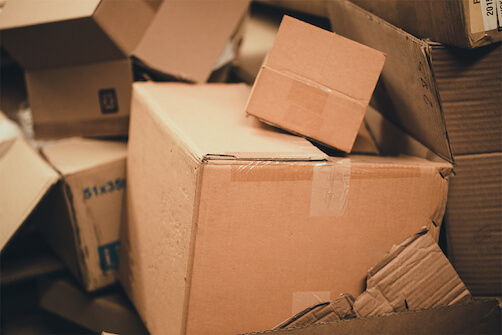 The Multiple Lives Of A Cardboard Box
The hard work and dedication of our U.S. store, ARRC, and distribution center Associates have helped to keep many of the corrugated cardboard boxes we use to deliver merchandise to our stores in circulation and re-used throughout our distribution and processing centers, with many ultimately being recycled after reuse.
Most of our U.S. stores return these boxes to an Asset Recovery and Recycling Center (ARRC). There, the boxes are carefully examined and sorted. Boxes that meet our requirements for reuse are sent to one of our distribution centers, where they are typically repacked with merchandise, delivered to another store, and returned once again to the ARRC. A corrugated cardboard box often makes up to three round trips to and from a store before it's retired. At that point, these boxes are packaged together with other used boxes to be sent for recycling.
Through our U.S. ARRC network, our Associates helped us recycle more than 82,000 tons of cardboard in Fiscal 2023.